There is an election to choose your UCP Candidate in Athabasca-Barrhead-Westlock. Two contestants will be on the ballot:
Isaac Skuban
Glenn van Dijken
The election will take place on the following dates and locations:
Friday, December 9, 2022
Smoky Lake
Location: Smoky Lake Ukrainian National Hall
Address: 107 Willow Creek St., Smoky Lake
Hours:               10:00am to 2:00pm 
Athabasca
Location: Athabasca and District Seniors Society Centre
Address: 4810 48 St., Athabasca
Hours:               4:00pm to 8:00pm  
Saturday, December 10, 2022 
Westlock
Location: Westlock and District Community Hall
Address: 107 104 Ave., Westlock
Voting Time: 10:00am to 2:00pm
Barrhead
Location: Barrhead Seniors Drop-in Centre
Address: 5437 49 St., Barrhead
Voting Time:      4:00pm to 8:00pm  
Membership Deadline: November 18, 2022
Only residents of the Athabasca-Barrhead-Westlock constituency who are current members of the United Conservative Party on or before November 18, 2022 are eligible to vote. In order to vote you must provide official identification that individually or together provide your photo, name, and current address. Your driver's license that shows residency in the constituency will fulfill these requirements. Photo ID is mandatory.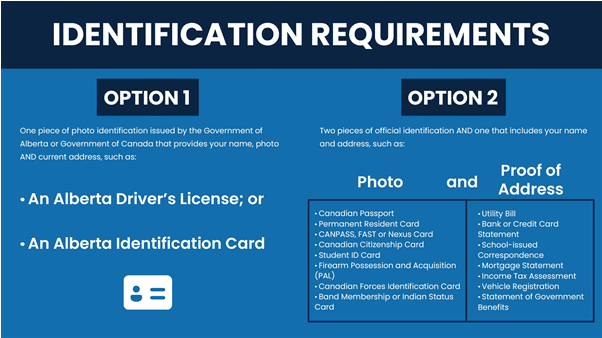 You must be present at one of the polling stations in order to vote. There is no advance voting and proxy voting is prohibited.